I recently posted this article on MarketingLand, Why Digital Attribution Is An Unsolvable Problem, to address a big challenge in the marketplace. In my years of working with ad tech start ups, they were all convinced that their theirs was the best solution out there. The off-cited Lumascapes that show marketing technology and services brands trying to prove incremental value to the marketer point out that it is really hard to stand out in the crowd, and even harder to point to what you delivered.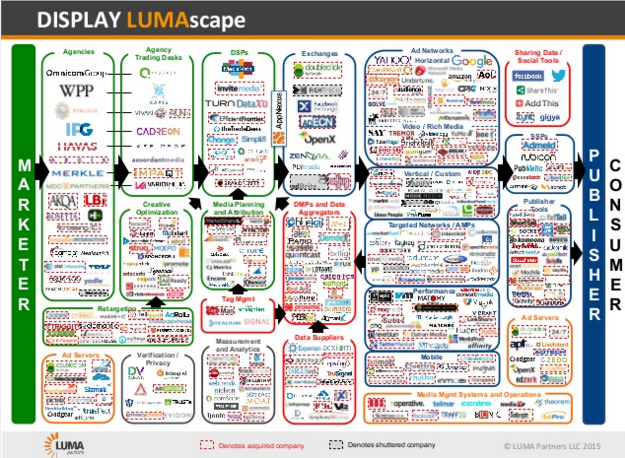 In this new landscape, helping marketers understand what it means to manage attribution, not just collect metrics, will be the battle to win. As I point out in this article:
Assigning sole credit to one particular aspect of your marketing, by definition, puts too great an emphasis on that particular aspect. Worse, you miss aspects of your marketing that work but aren't attribution-worthy. That mindset is dangerous in the context of a specific campaign, but it's deadly when applied to your overall budget because an obsession with attribution leads to misallocation at scale.
Enjoy the read and please comment!